The Residence (September 11, 2010)
AMBASSADOR HOSTS EID OPEN HOUSE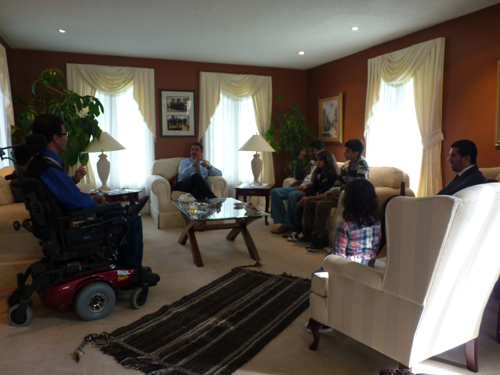 On September 11, 2010, Ambassador Bahah was delighted to receive students and members of the Yemeni community for an Eid Reception at the Residence.
His Excellency was very pleased to see many people, including new members of the growing number of Yemeni Canadians who are now part of the developing community.
The celebration of Eid is a social and joyous time of year but it also offers an important opportunity for us to share our experiences. Each member of our Yemeni family has a fascinating story to tell…a story that is unique and captivating that contributes another exciting chapter in the chronicle of the development of the Yemeni diaspora. These personal accounts also represent priceless contributions to the framework and ever-growing story of Canada itself, a society built on a framework of multicultural co-existence and unity.
Ambassador Bahah looks forward to seeing you all often throughout the balance of his Mission here in Canada, and is fully confident that you will continue to prosper and grow as you build roots here in this beautiful country, and that the spirit of Eid will escort you throughout the entire year.
---