January 1, 2011
New Year's Greeting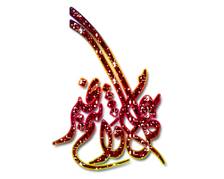 The enthusiastic welcome that we extend to the advent of a New Year is usually accompanied by an extensive wish list of expectations and dreams that we hope it will fulfill. In reality, if we are to realize our goals in the coming year, we must reflect with objectivity and learn from the one which we are hurriedly pushing through the closing door.
The last twelve months have taken the entire world on a remarkable roller-coaster ride. Humanity at large has risen to the challenge, proving itself to be ever resilient, adaptable, forgiving, resourceful, courageous and charitable.
Yemen, a lesser-known and somewhat mysterious land, has been a prominent player on the world stage this year, for a variety of reasons.
We ended the year on a very high note, with a tremendously successful major sporting event, the Gulf 20 Cup of Nations, in Aden and Abyan, during November and December. Victory was achieved by Kuwait in a 1-0 win over Saudi Arabia, in an exciting 120-minute match. This was the first time in the tournament's 20-year history that it had taken place in Yemen and it is considered to be a significant economic and social development for Yemen, helping to bring it one step closer to full membership in the GCC.
The world continues to face the problem of international terrorism which seeks to cause global havoc. Yemen has been unwavering in its efforts to fight the radical minority within its borders and 2010 provided an unexpected and fortuitous turning point for our country in these endeavours. Earlier this year, those connected with Yemen's small radical community were foiled in global terror plots. The international community was outraged and rallied to our support, realizing that the vicious actions of a few must be fought by the many if we are to have global security. This resolve in the power of good over evil has been gaining in momentum and the international community has loudly demonstrated its concern and commitment to assist countries like Yemen at a multitude of meetings, including the G8, G20 and The Friends of Yemen Group. With the world behind us, we can accomplish astonishing achievements.
As we look to the future, it is essential that the entire Yemeni community share in the responsibility to be good-will Ambassadors of our country. It is now more important than ever for us to demonstrate, through our own actions and words, the overwhelming beauty, staggering geography, intriguing history and vast potential of Yemen and its people. Yemen is truly a diamond in the rough, the eyes of the world are upon us and each and every one of you has the ability to capture this remarkable opportunity to reveal its brilliant shine.
Those who are studying at College and University must never forget that you have the greatest responsibility of all, extending many years beyond 2011. You are and will continue to be Yemen's most valuable natural resource. You will shape and direct the Yemen of the future; you will determine Yemen's position in the world and you will pave the way for those who follow. Continue to excel in your studies – the knowledge that you amass here in Canada will provide you with the tools required to build a successful future for yourselves and your own country.
So, let's open the door wide to greet 2011 with great enthusiasm, positive expectations and an abundant supply of dreams, never underestimating the power that we all have as individuals to influence the hearts and minds of those whom we encounter. The past is a valuable reminder of our triumphs and folly, but it is the future that captivates and unites us all in humanity's search for the promise of unlimited human potential.
Khaled Bahah
Ambassador