Ottawa (October 3, 2013)
PROMINENT PERSONALITIES FROM THE YEMENI/CANADIAN COMMUNITY
Dr. Qais Ghanem
The acquisition of a medical specialty degree is a daunting undertaking – however, Yemeni/Canadian Qais Ghanem decided to collect a dozen of them before deciding that he would dedicate his medical career to neurophysiology and sleep medicine. He enjoyed a long and distinguished career during which time he was published in numerous journals and magazines until his retirement in 2011.
Since leaving a field of medicine primarily concerned with treating sleeplessness, Dr Ghanem's days are now brimming over with initiatives to keep them wide awake! He has successfully morphed into a human rights and social justice activist; a broadcaster; a poet; a novelist; and a vocal advocate for multiculturalism, women's human rights and human dignity.
Since 2011, he has written four books, "Final Flight from Sanaa", a gripping suspense set in the Middle East brimming with modern-day corruption, human rights abuses and inequality.
"Two Boys from Aden College", is the story of the age-old struggle between good and evil, set within the context of Yemen society.
Dr. Ghanem is also a co-author of "My Arab Spring, My Canada" which is an in-depth narrative of Arab immigration to Canada.
His fourth book, "From Left to right", is a collection of his English and Arabic poems.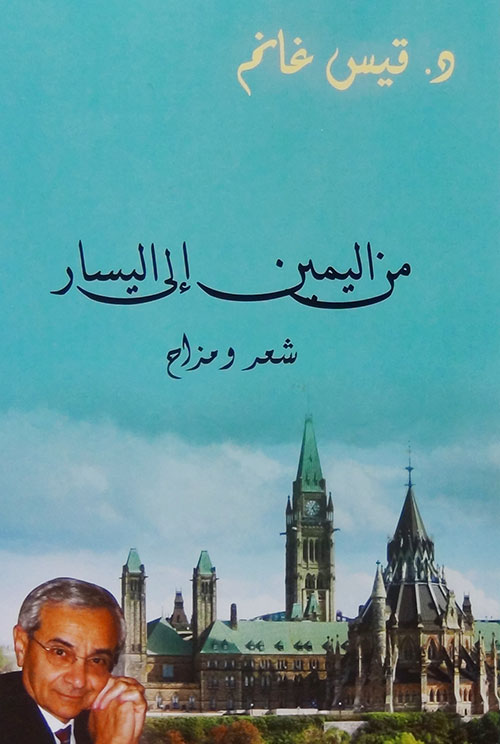 He is now writing his fifth book, a novel also about Yemen, "The Guns of Gihad."
For a man of many words, it is surprising that when asked if he has a primary principle by which he chooses to live, he will energetically respond with "SCSC!"
"Stop complaining, start contributing!"
---