Montreal, Quebec (February 5, 2013)
PASSING OF CANADIAN PHOTOGRAPHER ALAIN SAINT-HILAIRE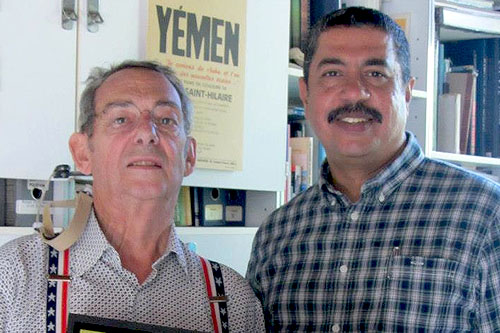 On February 5, 2013, the internationally-acclaimed Canadian photographer, writer and filmmaker, Alain Saint-Hilaire departed from this world. Known for his remarkable devotion to Yemen, he left behind an extraordinary archive of significant historical importance, contained in images, print and film, gathered during his extensive travels throughout the countryside of Yemen. In so doing, he meticulously revealed the geography, history, culture and the very essence of the land and its people.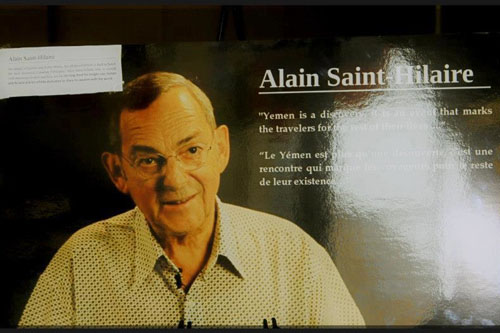 Alain first visited Yemen in 1972, at which time he conducted an extensive tour of the country and began putting together his collection of images which, over the years, would eventually increase into thousands of photos, documentaries and books, capturing the personalities, habits, social development and impressions of Yemen. Indeed many of the images of the country in circulation on social media today, are available due to Alain's great talent and passion for Yemen.
He returned several times over the years and when asked in a recent interview what his dominating sentiment was just prior to any visit, he answered that it was fear…fear that he would find that all the things that he loved so much about Yemen might have changed. But, thankfully, in his most recent film, "Yemen, 30 Years Later", he was pleased to be able to demonstrate that the splendour of Yemen was still untouched.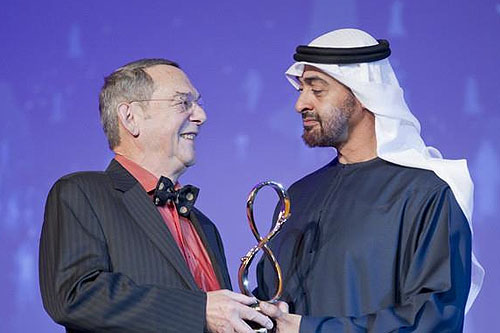 Alain also visited and photographed Syria, Iraq and the United Arab Emirates, where he was honoured in 2011 with the prestigious Sheikh Zayed Award for Culture, a much coveted recognition, and for which he was chosen from among the world's top international photographers.
Ambassador Bahah had visited him several times over the last year and the two were involved in a project to digitalize his slides of Yemen in order to preserve them. His Excellency had delivered some slides to him on January 31, just days before his passing. The Ambassador attended the funeral of Alain and offered condolences to his family on behalf of Yemen. Alain's eulogy was particularly moving and evocative of his love of life, humanity and in particular his undying passion for Yemen.
Books:
"I Have Just Returned From Yemen, and I Have News"; 1976
"Yemen"; 1977
"Yemen with the Mountain People of the Red Sea"; 1978
"Yemen – Thirty Years Later"; 2005
Documentary Films:
"Yemen"
"Yemen – Thirty Years Later"
Photos:
More than four thousand photos of a variety of subjects from Yemen
Website:
---