Yemen (May 7th – 2014)
Ambassador Bahah Appointed Yemen's Minister of Oil & Minerals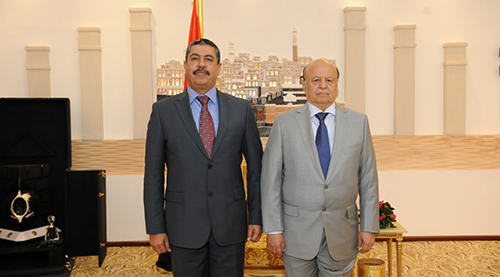 On Friday, March 7, 2014, the President of Yemen announced that His Excellency Khaled Bahah had been chosen to lead the energy portfolio as the country's Minister of Oil and Minerals. He was immediately airborne for Yemen where he attended the swearing-in ceremonies the following Monday at the Presidential Palace.
Minister Bahah who was Yemen's Ambassador to Canada from 2009 – 2014, has extensive experience working in the oil industry; and prior to coming to Canada to take up his post, had also previously served as Minister of Oil & Minerals from 2006 – 2008.
He will return to Canada shortly to finalize his final departure and bid farewell to his many Canadian friends who applaud his good news, yet deeply regret that he must leave. However, due to the strong bonds between the two countries, it will not be "Good-bye" but rather "Au-revoir"!
---